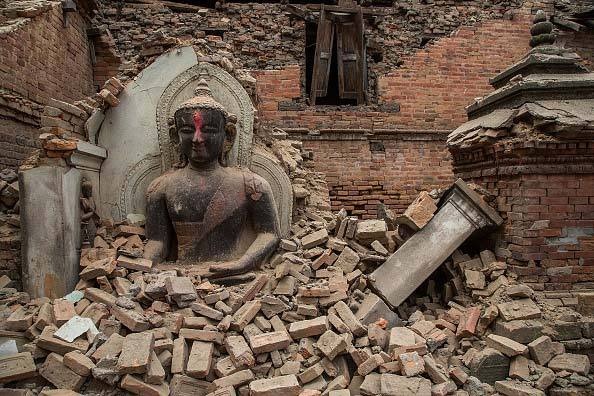 The earthquake that struck the Kathmandu Valley on Saturday, 25 April, which the Nepalese government estimates has killed more than 3,000 people and left twice that number injured, has severely damaged monuments, temples and historic squares in the capital, Kathmandu, and the cities of Patan (or Lalitpur) and Bhaktapur.
Unesco's representative in Nepal, Christian Manhart, told AFP, that Kathmandu's Durbar Square, part of a complex of historic buildings and palaces built between the 12th and 19th centuries, was among the worst affected sites. There are fears that more than 100 people were killed when the Dharahara, a nine-story tower in the city, collapsed. Built in 1832, it was rebuilt after an earthquake in 1934.
The extent of the damage to the ancient cities of Patan and Bhaktapur, as well as several historic Buddhist and Hindu temples in the region, is being assessed, Manhart said. Images posted on social media show Patan's Durbar Square reduced to rubble. Unesco has designated seven groups of monuments in the Kathmandu Valley as World Heritage Sites.
Italy's culture minister, Dario Franceschini, offered the government of Nepal help today, 27 April, to assess the scale of damage to its cultural heritage in addition to the humanitarian aid Italy is sending.