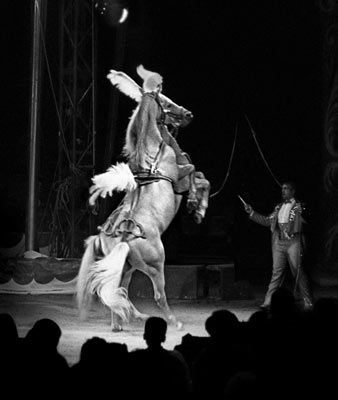 EXHIBITION: Craigie Horsfield, Run of the Mill
OPENING: October 7, 2010
PRESS VIEW: 11.00 October 7, 2010
DATES: October 8 – January 17 2011
VENUE: M HKa: the Museum of Contemporary Art, Antwerp, Leuvenstraat 32, 2000 Antwerp, Belgium
M HKa (the Museum of Contemporary Art, Antwerp) is to present a major solo exhibition of works by British artist Craigie Horsfield.
Known for his photographs, this exhibition will feature the tapestries that Horsfield has recently developed in collaboration with Flanders Tapestries, a factory in West Flanders. Newly commissioned tapestries will be presented alongside the 'cartoons' for the series to which it belongs, as well as the research and development process that goes into its making. Additional tapestries and photographic works will further reveal the interplay between the two mediums.
This will be Horsfield's first major museum exhibition emphasising this aspect of his practice, and it will be accompanied by a newly published and fully illustrated catalogue.
In 2007 Horsfield had a major touring exhibition commencing at the Jeu de Paume, Paris and travelling to Fundaçao Callouste Gulbenkian, Lisbon and The Museum of Contemporary Art, Sydney. This exhibition was accompanied by the most comprehensive publication on the artist's work to date. In recent years Horsfield has had solo exhibitions at several important international institutions including the Van Abbemuseum, Eindhoven; Carnegie Museum, Pittsburgh; Walker Art Center, Minneapolis and the Stedelijk Museum in Amsterdam. He was included in Documenta XI, Kassel in 2002 and Whitney Biennial 2003 in New York.