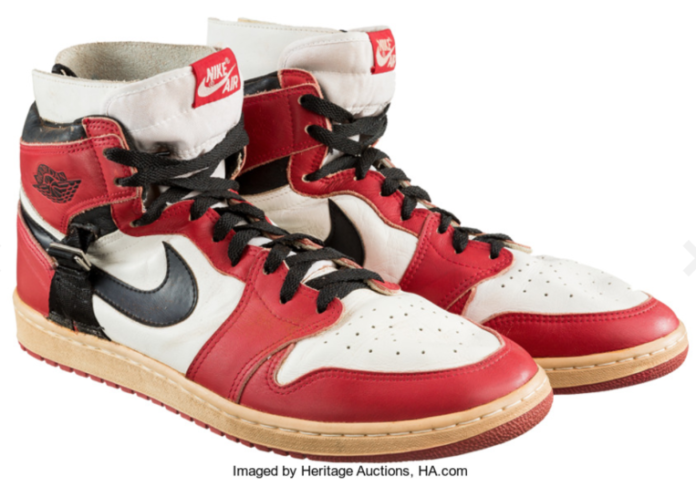 A person got quite the impressive addition to his shoe collection on Sunday.
An unnamed buyer bought a pair of customized, game-worn Nike Air Jordan I sneakers at an auction in Dallas, Texas for $55,000 — the highest price ever paid for this shoe's particular style.
Michael Jordan wore the shoes after returning from an injury in November 1985.
Besides being worn by the GOAT himself, the shoes are ultra rare because they were designed to include extra ankle support to protect Jordan's healing left foot.
Game-worn Michael Jordan sneakers sold for $55,000 at an auction in Texas. | Courtesy of Heritage Auction
"For a global audience of Jordan collectors, this is as good as it gets," said Chris Ivy, the director of sports collectibles at Heritage Auctions where the shoes were sold. "Only a tiny handful of game worn Jordan I's are known to exist, and this unique pair is by far the rarest and most desirable of that breed, as our result would confirm."