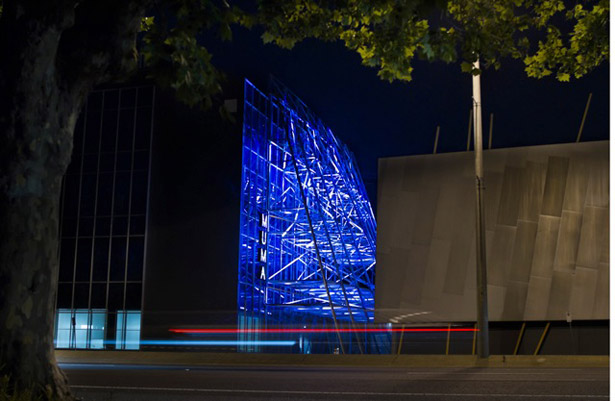 Monash University
Nominations are sought for the 2013 residency program at Monash University's Faculty of Art Design & Architecture in Melbourne, Australia
The residency is an opportunity for artists, designers, architects, theorists and curators to undertake a period of focused work within a university art and design school.
Residencies are available all year round, for periods ranging from two weeks to three months. Each residency includes accommodation, studio, and access to all resources including workshops, library, etc. In selected instances, the residency may also include a return economy airfare and materials stipend.
Application forms can be downloaded from www.artdes.monash.edu.au/residencies. They should include
⁃ A proposal/project description including potential areas of engagement (500 words)
⁃ CV, appropriate visuals (up to 10 digital images or 8 minutes) + support materials
⁃ Preferred dates and length of residency
We welcome proposals that involve integration and interdisciplinary practice across art, design and/or architecture.
Applications close May 31, 2012. Applicants will be notified in August.
Monash University aims to transform. The desire to make a difference informs its activities in research and education, across its international network of campuses, education centres and partnerships. A member of Australia's Group of Eight research-intensive universities, Monash seeks to improve the human condition through the achievement of sustainable futures.
The Faculty of Art Design & Architecture (ADA) is an integrative centre for socially engaged research and teaching that contributes to the creative enrichment and physical and cultural sustainability of our communities. ADA advocates the essential place of visual practice in a meaningful and fulfilling life, and nurtures the creative outcomes of its students and staff.
Previous residences have involved artists Calin Dan, Midori Mitamura, John Aiken, Stephen Farthing and Petra Ellert; designers Heiko Bartels and Karel Martens; and architects Stephen Kieran, Nader Tehrani, Silvia Acosta, Sami Rintala and Dagur Eggertsson.
ADA is located on Monash's Caulfield campus, integrated with the Monash University Museum of Art (MUMA). MUMA offers a critical perspective on the recent history of contemporary art and culture, dedicated equally to Australian and international art.