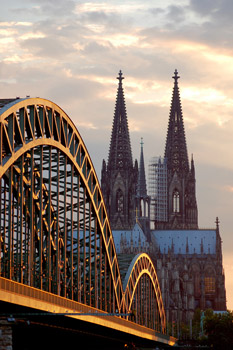 NADA Cologne
April 18–22, 2012
nadaartfair.org/about/nada-cologne
The New Art Dealers Alliance is looking forward to our inaugural fair in Europe taking place April 18–22, 2012. NADA will occupy a quarter of the second floor hall in the Koelnmesse complex, where approximately 30 galleries will be presented, within the halls of Art Cologne. We are pleased to announce the following two panel discussions and performance, which will be featured at NADA Cologne this April.
NADA in Europe
Wednesday, April 18 at 3:30pm
NADA Bar within NADA Cologne
Sarah Douglas (Journalist) will moderate the panel discussion NADA in Europe, while focusing on the organizations recent growth and expansion to Europe. Contributing their thoughts on NADA are collectors Susan and Michael Hort and Donald and Mera Rubell, as well as NADA members Jack Hanley (Owner, Jack Hanley Gallery), Shane Campbell (Owner, Shane Campbell Gallery), Daniel Schmidt (Owner, Schmidt & Handrup) and Emanuel Layr (Owner, Galerie Emanuel Layr).
Click on Art: the art market and the Internet
Friday, April 20 at 3:30pm
NADA Bar within NADA Cologne
In collaboration with Spotlist, NADA is pleased to present Click on Art: Art Market and the Internet, a round table discussion about art sales using different and increasingly, differentiated Internet platforms. The discussion will feature Betina Bethlem (Paddle8), Clayton Press (Art Consultant, Board of Collectors Spot), Dr. Peter Smeets (Collector, Board of MMK Frankfurt), Carl Friedrich Schroer (Journalist), Christian Schwarm (Collector, Director of Independent Collectors) and moderator Florian Baron (The Spotlist). As the online market continues to grow, the discussion will address how these platforms reach collectors and the buying behavior of the art community, as well as the overall impact on the dealer, primary and secondary markets.
Performance: Five Drills by artists Brad Killam and Zach Cahill
Tuesday, April 17 at 6pm
NADA is pleased to announce Five Drills, a performance work organized by Chicago based artists Brad Killam and Zach Cahill in collaboration with two competitive wrestlers from North Rhine region. The wrestlers, dressed in competition uniform, will complete a series of five wrestling drills such as pummeling and hand fighting. The performance will last 50 minutes.
This year, NADA will again partner with online exhibition destination and marketplace Paddle8, which will exclusively handle online sales for the NADA Cologne fair in April. Each NADA gallery will be provided with the opportunity to host a virtual storefront at www.Paddle8.com through which they may accept offers and process transactions on works using Paddle8's proprietary online platform, which leverages technology to facilitate the viewing, curating and acquisition of art. NADA Cologne will be active on Paddle8 from April 11 through April 24, including the week before the fair, when Paddle8 members may preview and begin to acquire works from NADA's exhibitors.
Please follow the link below to the Exhibitor list for NADA Cologne. nadaartfair.org/about/nada-cologne
Vernissage Preview:
Tuesday, April 17, 5pm
Axa Art Professional Preview:
Tuesday, April 17, noon
Location:
Koelnmesse GhmB
Messeplatz 1
Cologne 50679
Germany
nadaartfair.org/about/nada-cologne