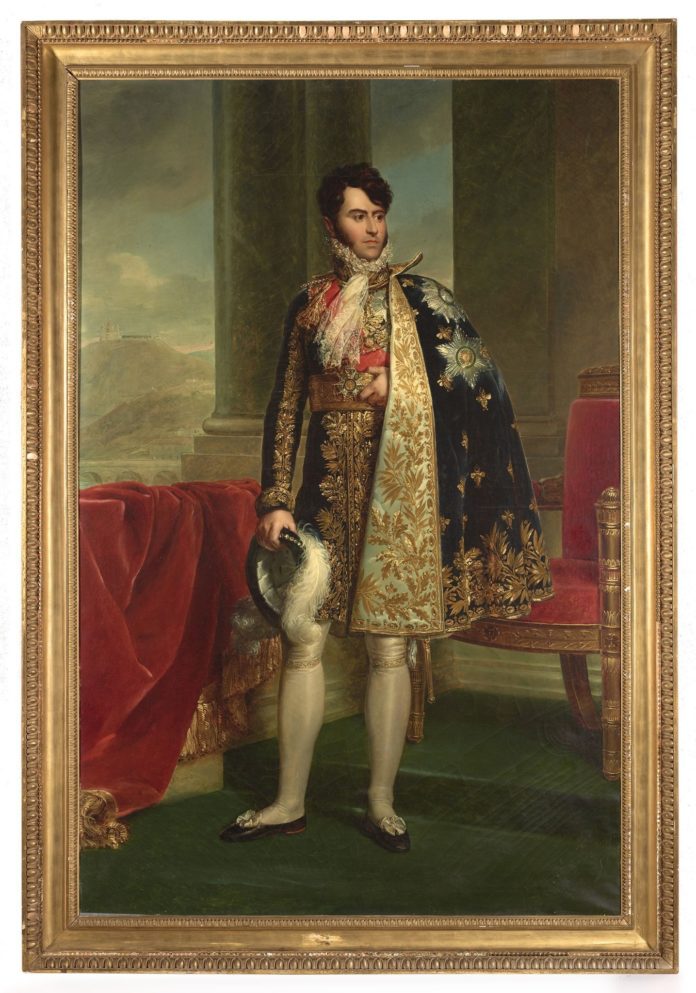 For the first time since 1991, The Frick Collection has bought a painting: a full-length portrait of Prince Camillo Borghese by the French artist François Gérard. It will be on view starting Oct. 31, 2018.
The oil painting, at nearly 7 feet tall, depicts Borghese, who was a prominent arts patron and the brother-in-law of Napoleon. Gérard, the artist, painted Napoleon several times and was known for his portraiture; several of his works are on view at the Louvre. Experts determined that he painted this work around 1810.
Xavier Salomon, the Frick's chief curator, said the painting intrigued him because of its pristine condition — it's never been restored — and its historical significance. (The Frick said this is the only known portrait of Borghese.) "To find something of this size, that is unlined and untouched is very, very rare," he said in a phone interview.
The museum acquired the painting from a dealer in London for an undisclosed price, he added.
The last time the Frick bought a painting was Jean-Antoine Watteau's "Portal of Valenciennes" in 1991. "If we feel we should add something to the collection, it has to be something pretty extraordinary," Mr. Salomon said.
The painting by Gérard will be on view on the Frick's main floor, along with other contemporaneous portraits by Joseph Chinard and Jacques-Louis David. Mr. Salomon said the museum will consider building a future exhibit or book around the painting. "We're hoping it will be one of the great masterpieces of the Frick for future generations," he said.