Artexpo Returns to New York from March 22nd to March 25th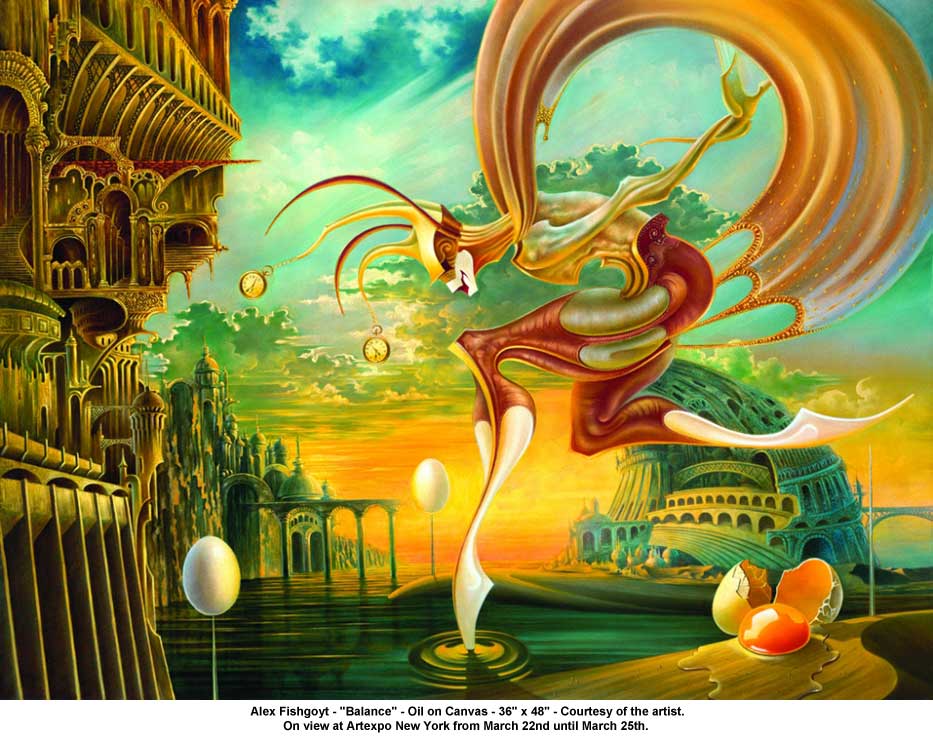 New York City.- Artexpo New York, the world's largest fine art trade show for over 33 years, will return to New York City, from March 22nd through March 25th for an extraordinary weekend featuring fine art from both established and emerging talent, art industry seminars and entertainment at Pier 92 on the Hudson River, New York City's renowned "Art & Design Pier." This year, the show will be located adjacent to the internationally acclaimed Architectural Digest Home Design Show, hosted at Pier 94!
"We expect the 2012 Artexpo New York to double our successes in 2011," said Artexpo CEO Eric Smith.  "Last year, we hosted 250 exhibitors in 450 booths and had 15,000 attendees. With the Architectural Digest Home Design Show positioned next door, we expect that 2012 will attract 20,000 collectors–maybe more." With artwork for every taste and budget, Artexpo New York 2012 will feature art from over 30 countries, including China, Japan, Nigeria, Ghana, Ivory Coast, Senegal, Gambia, Turkey, France, Russia, Denmark, Germany, Italy, Spain, Sweden, Great Britain, Australia, Belgium, Israel, Iran, The Netherlands, Cyprus, Argentina, Brazil, United Arab Emirates, Bahamas, Mexico, and Canada.  Showcasing innovative new paintings, prints, drawings, sculpture, photography, ceramics, glassworks and more–all under one roof. Artexpo New York will follow the Armory Show, culminating the city's widely acclaimed, month-long celebration of art and design.

"We're providing something for everybody," said Smith. "More than any other show, Artexpo New York is inclusive and dynamic and enables all areas of the art world to flourish. It's a place where emerging artists are discovered and where artists from all disciplines find a market for their work–even in the current economy. "If you're in the art industry, you need to be at Artexpo. Whether you're a buyer or an exhibitor, you can attend our 25 innovative, free education seminars for up-to-the-minute information on a myriad of topics. Because of the strong increase in exhibitors and anticipated attendees, we're also introducing new amenities for our guests, including an elegant new VIP lounge sponsored by GE Capital and a luxurious bistro."

Exhibitors and attendees can look forward to exciting preview events, entertainment and Artexpo's popular [SOLO] pavilion, showcasing contemporary artwork by hundreds of the world's top emerging, independent artists. At the show, Artexpo will also showcase it's highly acclaimed Artexpo Studio, a complete set of tools Artexpo has designed to help independent artists to market their work, create higher quality reproductions, spend more time in the studio and increase revenues. For 33 years, Artexpo New York has been the world's largest fine art trade show, providing trade buyers and weekend shoppers with access to thousands of innovative works from artists and publishers in a single venue. Over the decades, Artexpo has hosted many of the world's most renowned artists, including Andy Warhol, Peter Max, Robert Rauschenberg, Keith Haring, Robert Indiana and Leroy Neiman. Visit the fair's website at … http://artexponewyork.com